Recent News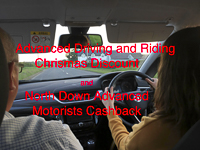 IAM RoadSmart is offering a 10% Christmas disount on Advanced driving and riding Courses which would make a great Christmas gift.  In addition North Down Advanced Motorists  is offering a £35 cashback to Associates who follow the course and take the test.
23/11/2018
North Down Advanced Motorists is offering free taster sessions worth £49 to any full car licence holder.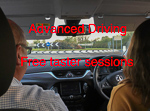 19/7/2018
We have changed our meeting place and schedule starting from the 2nd February2017 to the Jethro Centre in Lurgan
31/1/2017
Skill for Life
Become an Advanced Driver for £149
Pass your advanced driving test, with the IAM Skill For Life package from AMNI.
Safer Driving
IAM Magazine
Your Advanced Test
Discounted Insurance
and much more...