Recent News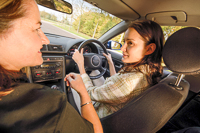 Interested in an Advanced Driving course to improve your skills but not sure about what is about?  North Down Advanced Motorists offer free taster sessions to let you experience what is involved. Come along on the first or fourth Tuesday of the month to the Boathouse, Groomsport Harbour at 7.15pm.
27/2/2018
We have changed our meeting place and schedule starting from the 2nd February2017 to the Jethro Centre in Lurgan
31/1/2017
Skill for Life
Become an Advanced Driver for £149
Pass your advanced driving test, with the IAM Skill For Life package from AMNI.
Safer Driving
IAM Magazine
Your Advanced Test
Discounted Insurance
and much more...