About AMNI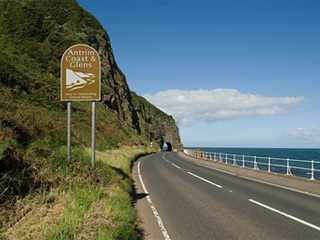 Advanced Driving in NI
Northern Ireland 
Since 1961, when the Belfast group was formed, the various IAM affiliated advanced driving groups within Northern Ireland have been pushing for safer driving on our roads. Over this time we have earned a proven track record of improving driving skills and reducing accident figures.
Now, over 50 years on, we have over 2,700 active members within Northern Ireland and approx 10,000 local drivers have taken their advanced test with a pass rate of 75%. However, relatively, this is still a very small percentage of the drivers on the road, and over the next few years we aim to vastly improve the image and public awareness of our groups.
In 2006, we celebrated 50 years of the IAM, and held several events throughout Northern Ireland to encourage more people to get involved.
As an organisation, we're not all about driving and we do have a social side within each of the groups and often help other charitable organisations, for example, marshalling the Marie Curie Ladies Driving Challenge.
Our annual AMNI Karting Challenge is an event bringing together many other car or bike enthusiasts and general motoring organistations. Each of the teams entered will fight it out on the track for the top spot.
Also in this section: